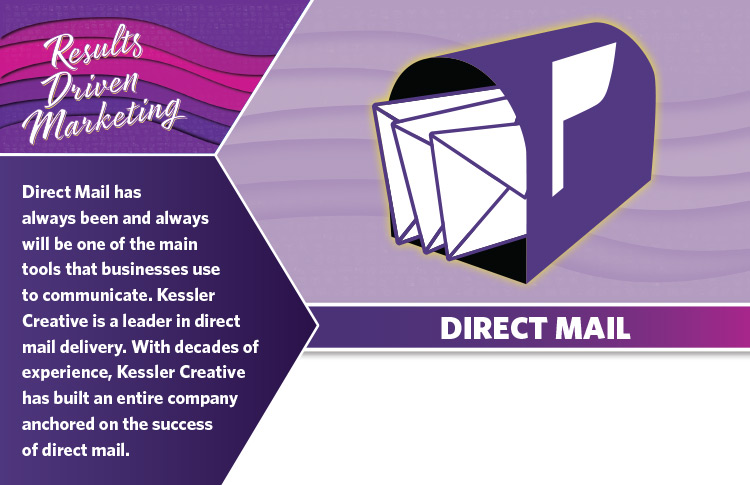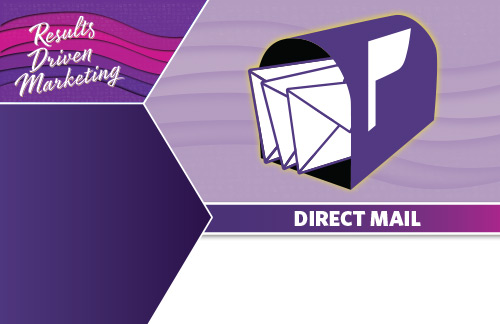 A self-mailer is promotional material that's mailed without an envelope. Since there is no envelope to open, these graphics can be creatively designed with attention-grabbing text and images that will be seen immediately by the recipient. Because a self-mailer offers immediate visual impact, it is an ideal format for delivering a concise marketing message.
Postcard marketing is a proven way to generate new leads and increase your business' sales. This type of mailing is quick to produce and travels fast through the mail stream. Postcards stand out in the mailbox and help customers easily see what you have to offer. Kessler provides several postcard options with numerous creative sizes and styles for postcards that go well beyond the basics.
Direct mail letters / envelopes help you make a strong connection with your prospects. Letters can appear more professional and offer more privacy than other types of direct mail. And with a variety of customization options available, Kessler's letters can improve your overall response rates.
Results Driven-Marketing for Your Business
Direct Mail has always been and always will be one of the main tools that businesses use to communicate their services. Kessler Creative is one of the leaders in direct mail delivery. With decades of experience, Kessler Creative as build an entire company anchored on the success of direct mail.
Why Kessler Creative Is The Smart Choice for Direct Mail
Kessler was founded on direct mail. As Kessler has expanded services to pick up other marketing channels, it has never lost focus on the value of direct mail. Kessler has an entire building dedicated to making sure our customers direct mail channel drives success for their business needs. Being founded in direct mail gives Kessler a competitive advantage vs. other marketing companies that aren't as versed in direct mail, and direct mail is still a bedrock in multi channel marketing campaigns.
Our Years of Experience Delivering Results

Kessler's experience in direct mail makes sure that our customers always get the quality priced products delivered with maximum efficiency.

Kessler Creative knows the ins and outs of all things direct mail, which makes sure that our customers do not have to worry that they are getting the best, the timely, and most effective direct mail delivery for the marketing purposes.

Multi-Channel Marketing - Consistent Messaging

Because of Kessler's experience rooted in direct mail, we can easily navigate the rest of the marketing channels which provides our customers with a consistent message across channels.