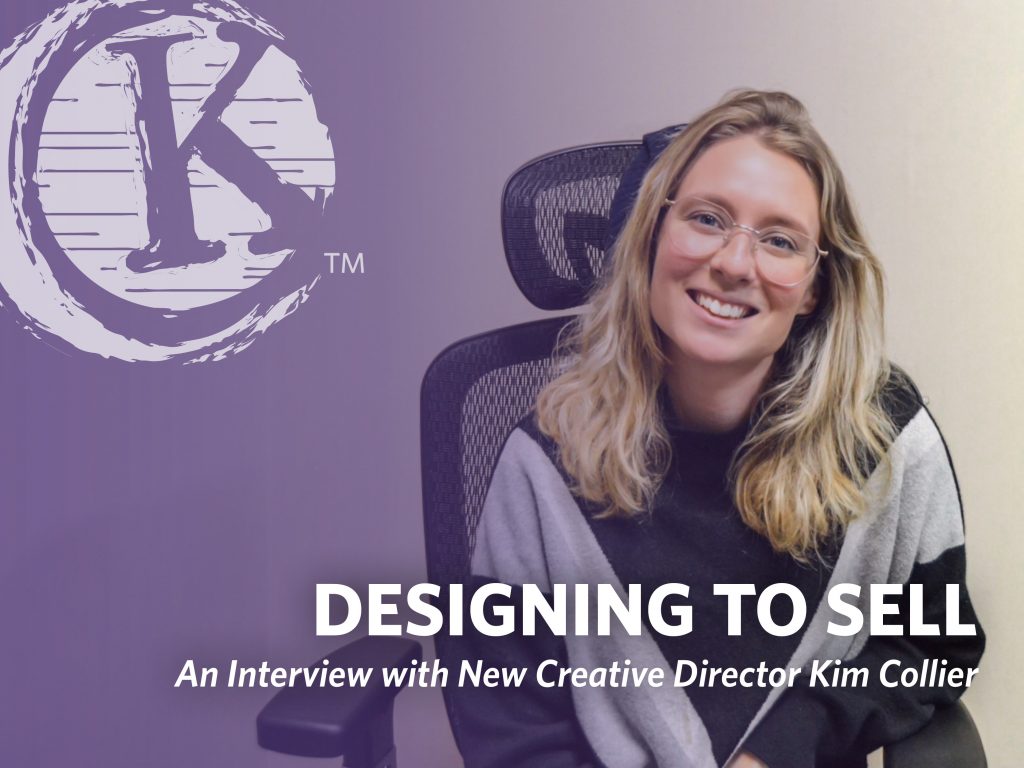 Designing to Sell: An Interview
It's true: good design attracts good customers. Understanding how design plays a critical role in your marketing and sales campaign is crucial. We sat down with Creative Director Kim Collier to learn more about designing to sell!
Kim Collier is the new Creative Director here at Kessler Creative, but she is no stranger to this company! Collier steps into this position after 6 years — first as a graphic designer, and then as Assistant Creative Director. In those years, Collier has worked on thousands of client projects and has learned a thing or two (or five) about what it takes to sell with effective design.
Tell us a little about yourself — how did you become interested in graphic design, and what led you to Kessler Creative?
KC: Graphic design has always been a part of my life in small ways, from simply doodling around on my grandmother's desktop computer as a child to yearbook committee and running my own business in high school. While design wasn't my first choice as a career, in a way, it chose me! My chapter with Kessler Creative started by accident. I was in between jobs and looking for something new. While I was freelancing, my good friend was an employee at KC and reached out to me about an opportunity with the design department and boom, the rest is history!
In your experience, what have you learned to be the key elements of a really well designed marketing piece?
KC: Fully understanding your desired outcome is the absolute key. This includes the message your client is trying to convey to their target audience but also how your message is seen by the client. Design is meant to move everyone involved and your client must believe in the marketing message before it's released into the world. A few other important factors are demographic and an engaging call-to-action. Both work together, along with the overall message, to really create a success campaign. Identifying your audience in detail can help build the overall headline that really draws people in. What do you want them to notice first about your business? And what is the general take-away when they're finished reading the marketing piece? Marketing is power and learning to harness it is even more powerful for any business.
What would be your best piece(s) of advice to designers or marketers who are designing their marketing pieces?
KC: Really understand your market. Research the marketing trends for your industry and think outside the box. You want your piece to stand out among the pile of mail that inevitably gets delivered to the consumer's door every day. Ultimately, you're battling for the audience's attention so make it count.
Can you tell us a little bit about the design team at Kessler Creative?
KC: Well the design team has grown immensely since I've started here, in talent and numbers. We are a team of five designers and our skills range from large format, print and digital design, branding, data analysis, production and more. The team is so diverse in knowledge, and because of this, has shaped Kessler into the award winning company it is today!
Kessler Creative's design team, under the leadership of Collier, is standing by and ready to help you take your marketing pieces to the next level! Be sure to ask about our custom design services when you start your next project.