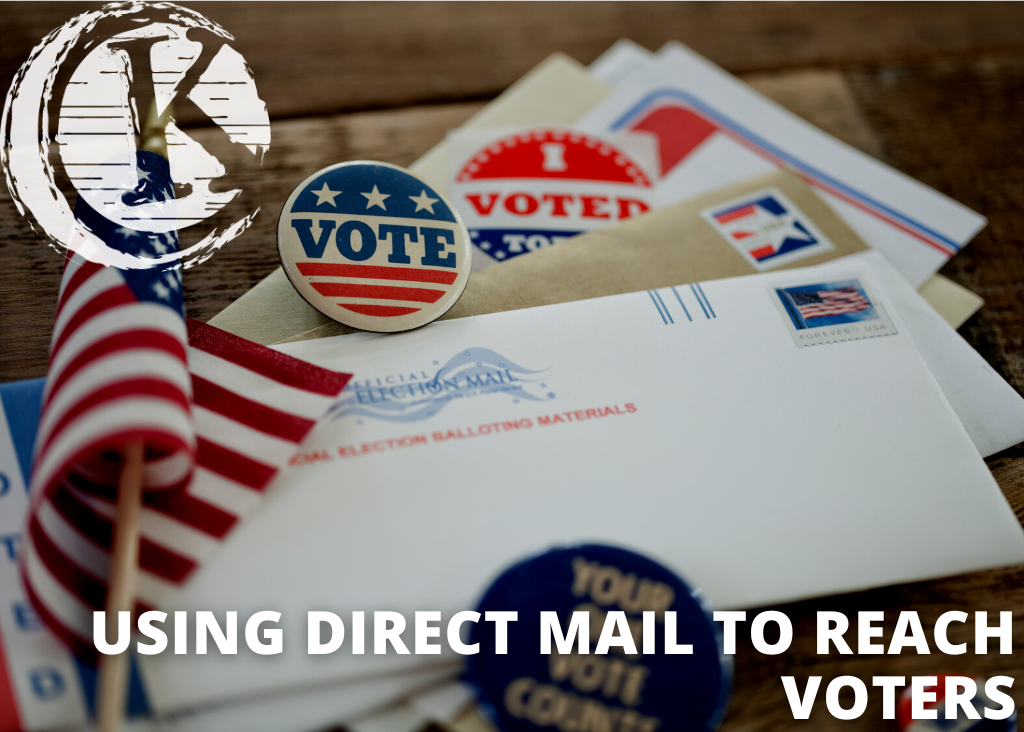 Using Direct Mail to Reach Voters
Political campaigns are among the toughest marketing strategies to construct. Not only are you working to persuade voters that what you stand for and what you plan to do is more enticing than your opponents, but you also must find a connection with the right individuals while building trust that you are what the community needs. Many politicians  rush to run digital ads that will be received by the masses, but digital ads alone are not the most effective method for marketing yourself in a political race. Political direct mail is a dynamic tool that has proven to be effective time and time again due to its targeting capability, measurability, and personalization.
Major Benefits of Political Direct Mail
Highly Focused Targeting | Higher Personalization | Higher Response Rate
You can craft the perfect list of recipients based on the demographics and locations you wish to target. A targeted list leads to a higher response rate as your target is already interested in what you are offering. Variable data also allows for easy personalization of each mailer.
Building Trust and Credibility
Persuasion is the biggest challenge of a successful political campaign. So, building trust and credibility is paramount. The United States Postal Service asked people to rank credible sources of information for a political campaign. A whopping 68% of the voters labeled direct mail as one of the most credible sources for obtaining political campaign information.
Integration and Measurability
Combining direct mail with digital content using QR codes makes for a powerful one-two punch that connects with your audience on multiple levels. QR codes can link to a specific website, unique landing page, or social media page that will make tracking your campaign seamless. Adding a campaign-specific phone number is another way to track your political direct mail response.
Being able to send direct mail to specific audiences through precise targeting makes for a cost-friendly marketing approach. Marketing through TV, radio, social media, and paid ads can add up costs quickly while also targeting those who have no interest in your offer, leading to wasted marketing dollars. Do not make this common mistake. Take advantage of targeted direct mail!