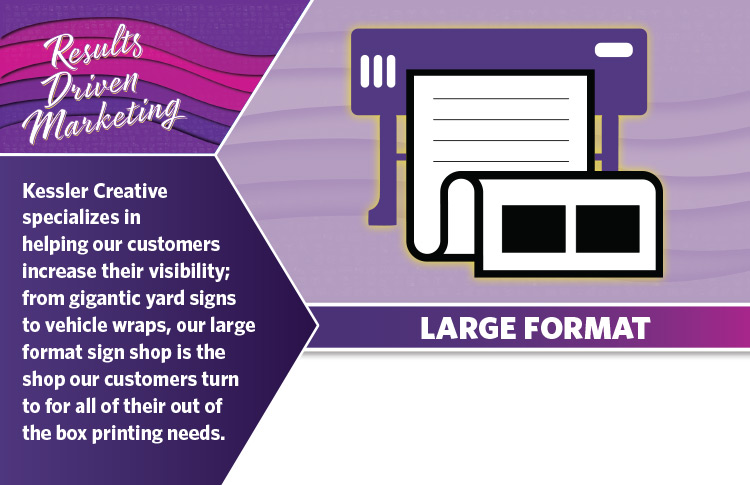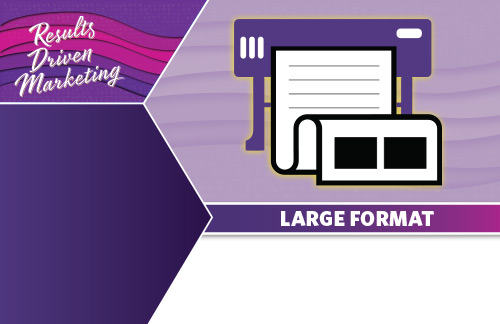 Window and Building Wraps
Kessler Creative is a leading window decal and wrap provider. Whether you want to upgrade your branding efforts or increase the corporate feel of your business, Kessler Creative can give your message and look more potential.
Any shape...any size, if you can think it up, Kessler Creative can make it.
Kessler Creative has been a leader in signs. Political candidates from across the nation turn to Kessler Creative during their campaigns. Celebration signs, Real Estate signs, and school signs are just the tip of the iceberg when it comes to our sign printing abilities.
Large Format Printing in Jacksonville
Kessler Creative specializes in helping our customers increase their visibility; from gigantic yard signs to vehicle wraps, our large format sign shop is the shop our customers turn to for all of their out of the box printing needs.
Why Choose Kessler Creative?
Kessler Creative has multiple machines, software, and people available to make sure your business can get any shape, sign, size, or configuration your business needs. Kessler's sign shop works closely with the Kessler design team to make sure that your sign is a show stopper. Kessler can create any sign you might need, and deliver it right to your doorstep. Kessler has decades of experience in large format printing and has a team dedicated to making sure that our customers get exactly what they want.
We have the right equipment on-site

Because everything is onsite, we can easily go from concept to finished product, saving our customers time and money.

Impactful way to attract customers

Our large format gives our customers another medium in which to attract customers.

Over the years, Kessler Creative has helped its customers with eye-catching signs and displays that we have been told has made a difference in their business.
Latest Large Format Printing Design Work