Kessler Creative is an industry leader in mailing services with an amazing track record of providing non-profit organizations with valuable direct mail services. If your organization is exploring the use of fundraising postcards or other mailers, we're here to help.
Types of Non-Profit Mailers
We offer a wide selection of mailers for any and all of your campaigns, so choose what works best for your goals and budget. Our team is always available to answer your questions and help you understand the benefits of each mailer.
If you work with us to print your non-profit mailers, you can choose from :
A self-mailer refers to any form of direct mail that doesn't require an envelope. The postage and address information is printed directly on the mailer, and they are then folded and held together with tape or adhesive for delivery. Flyers, brochures, and newsletters can all be printed and bound as self-mailers.
Postcards are flat mailers printed on card stock. These high-gloss mailers are available in three different sizes. While 4.5 x 6" is the smallest, a non-profit mailer can also be ordered in the following sizes:
6 x 9" Standard
6 x 11" Jumbo
9 x 12" Extra Large
Choose the right postcard for your campaign, and make sure you keep your messaging and budget in mind. We're happy to help you estimate your costs, including those of printing and postage.
Many forms of marketing communications are contained and mailed within an envelope. These are useful for longer messages, direct appeals, and other items that may require some degree of privacy.
You work hard to create direct mail creatives for your target audiences, but you may wonder if you could increase your return on investment by improving your chances of connecting with prospective donors and volunteers. You can do that with digital direct mail.
Your options include:
Marketing via USPS Informed Delivery Digest Emails
Using IP Data to locate prospects and send personalized mailers
Retarget donors who haven't completed the giving process online
Sending newsletters and other materials as attachments to marketing emails
Ultimately, digital direct mail can reduce waste and help you reach a better-qualified audience for your non-profit.
Direct Mail Works for Non-Profits
You may hesitate with direct mail at first, questioning whether, in an increasingly digital world, direct mail has a place in non-profit marketing. The answer is an absolute yes: Everything about direct mail makes it ideal for fundraising.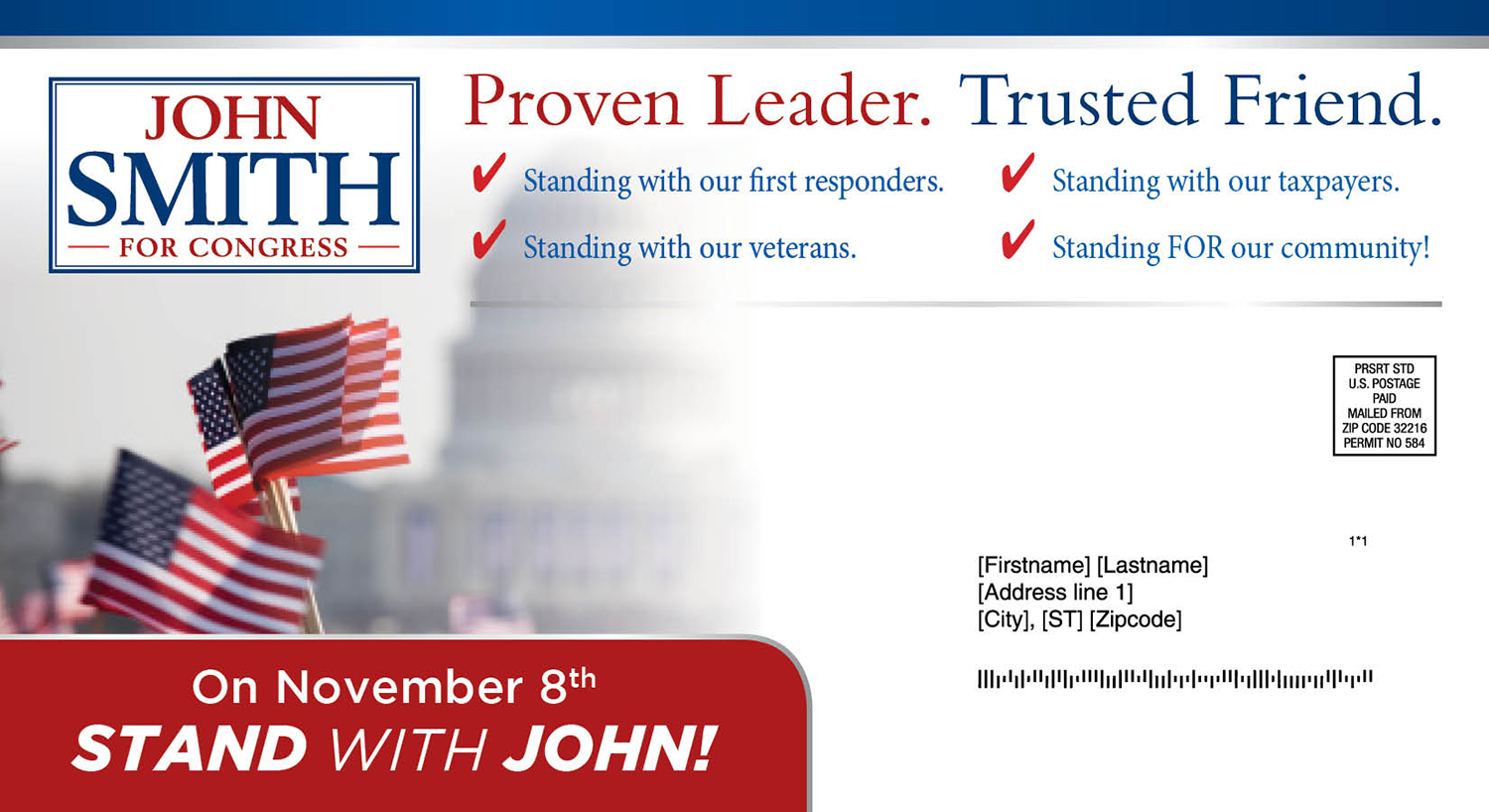 It Appeals to a Wide Audience

People often see direct mail as something that appeals to older audiences. Though that's mostly true, there is emerging evidence that Millennials and Gen-Z respond strongly to printed mailers as well.

It's Memorable

People are more likely to recall information they receive via printed materials, so if you have stories to share with your target audience, it's something to keep in mind.

Direct Mail Has a High Response Rate

Direct mail response rates are often higher than email marketing. Additionally, even when recipients don't answer your call for donations or other help, you increase brand awareness simply by having your mailer seen by its recipient.

Direct Mail Creates an Emotional Response

People trust direct mail, and it manages to evoke feelings of nostalgia. It would be difficult to describe two better feelings to tap into when you need your audience to respond to your non-profit direct mail marketing campaign.

Stories and appeals that may not move recipients in digital format might tap into their generous spirit when they're read from a tangible object.
Though the non-profit sector is very broad, we happily serve organizations that benefit communities with a range of services, including: