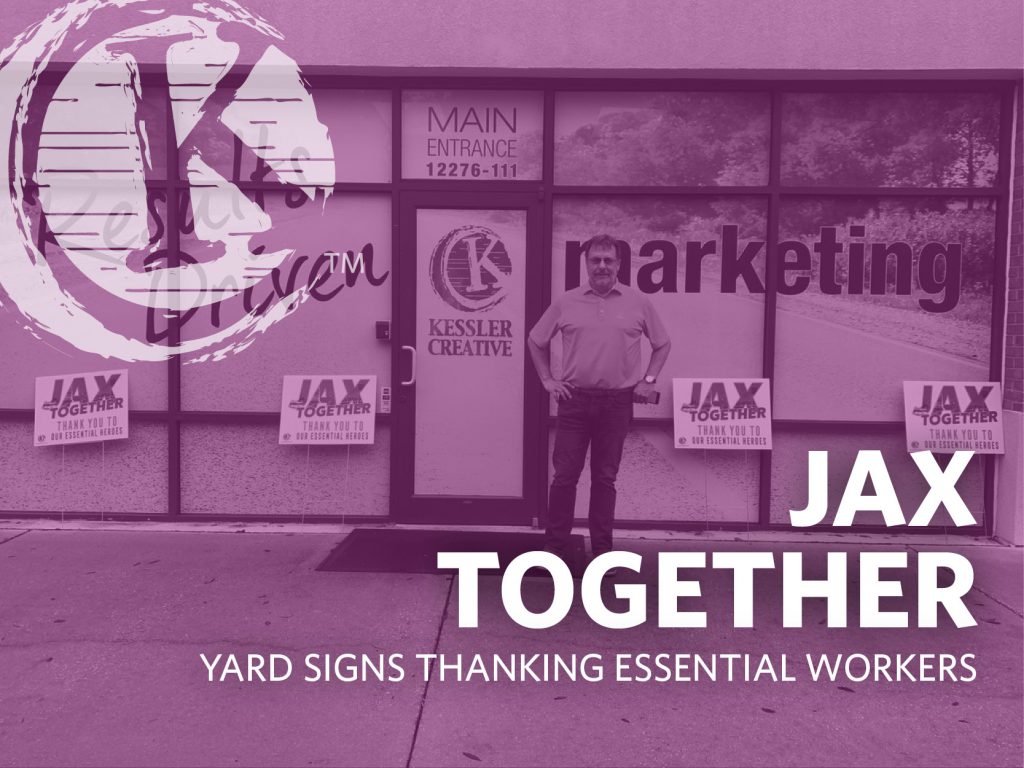 Jax Together Yard Signs – Thanking Essential Workers
Starting 4/16/2020, Kessler Creative is teaming with other local businesses to let our community say Thank You to our Essential Heroes.
Kessler Creative is giving away up to 1000-yard signs for our community members to put in their yards telling our essential heroes thank you for the job they are doing for us each and every day.
"We knew we wanted to do something. Our first responders, our nurses, doctors, our grocery front line workers, and countless other essential people are putting their health at risk every day for their community. We wanted to be able for people to say thank from their homes as our essential heroes drive by," Keith Kessler, President of Kessler Creative.
Community members can safely pick up their yard signs at Kessler Creative starting this Thursday. Kessler has arranged special drive up pick up at 12276 San Jose Blvd, Suite 111, Jacksonville, FL 32223