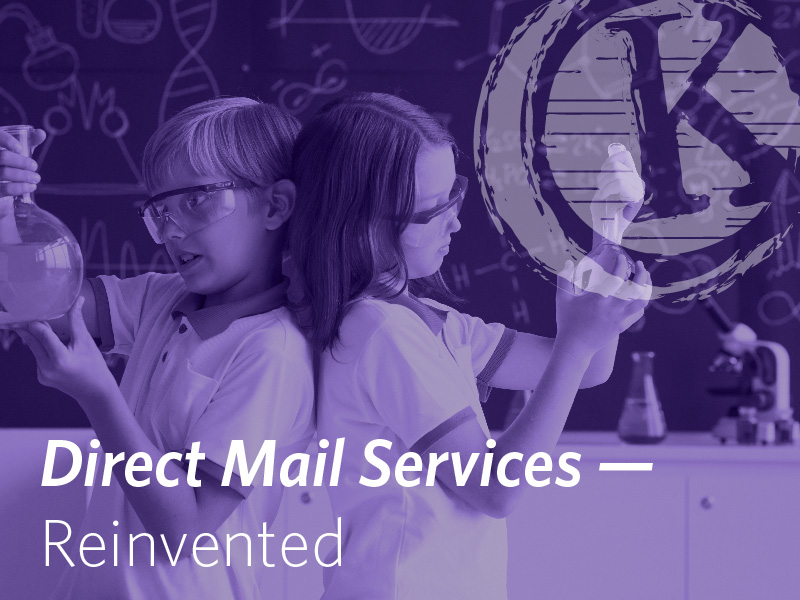 Direct Mail Postcard Services – Reinvented
Much of the direct mail postcard industry has become automated, turn-key and much less than personable. Our goal is to deliver your advertising message to your audience, on schedule and under budget – Every time. To get this accomplished efficiently, we get to know your products and services, we listen to the results you want to achieve, we work with you to identify your best prospects and use our experience and expertise to identify best practices for all your mailing campaigns.
For fast postcard printing at affordable prices, Kessler Creative works hard every day, to be one of the best postcard printing and mailing companies in Florida. Whether your mailing 1,000 postcards or 500,000 postcards, we have the latest, high-speed equipment necessary to cost-effectively print, prepare and offer customers great prices on direct mail postcard campaigns.
Our consultative process saves you time and money, but most importantly, we want to help you get your marketing done right. We review each project and offer advice to our customers, as we want to assure your campaigns will target the right prospects and perform to your expectations.
We provide crisp inkjet personalization and postal presorting, all designed to give you great quality postcards, professional fulfillment and deliver more customers to your door. We'll also help reduce your mailing postage costs by using certified postal software such as NCOA and CASS Certification to get you the very best USPS postage rates possible.
Located in Jacksonville, Fl, we service not only Northeast Florida, but we serve clients across the country, every day, representing hundreds of industries. In doing so, we've perfected our drop-shipping process, so we not only target who you want to reach, we can deliver to them when and where you want to reach them, regardless of where your business is located. We handle our own printing and processing with every aspect of your campaign taken care of right here in our building.
We provide quick turnaround times, quality postcard printing, professional staff, and excellent customer service. We've built our postcard mailing service so we can help you effectively promote your business, find new customers and while keeping the focus on what you do best. We're passionate about our customer's success!
Kessler Creative is committed to serving your postcard printing and mailing needs. Our primary focus is always the customer's satisfaction. Whether it's cost, quality, time-sensitivity or HIPAA compliance, we're the answer to all your postcard printing and mailing needs.
Whatever your postcard printing needs, we will be able to help you achieve top results with our cost effective, customized solutions.
Contact Kessler Creative today to talk with us about your next direct mail postcard mailing project. 800-394-9393