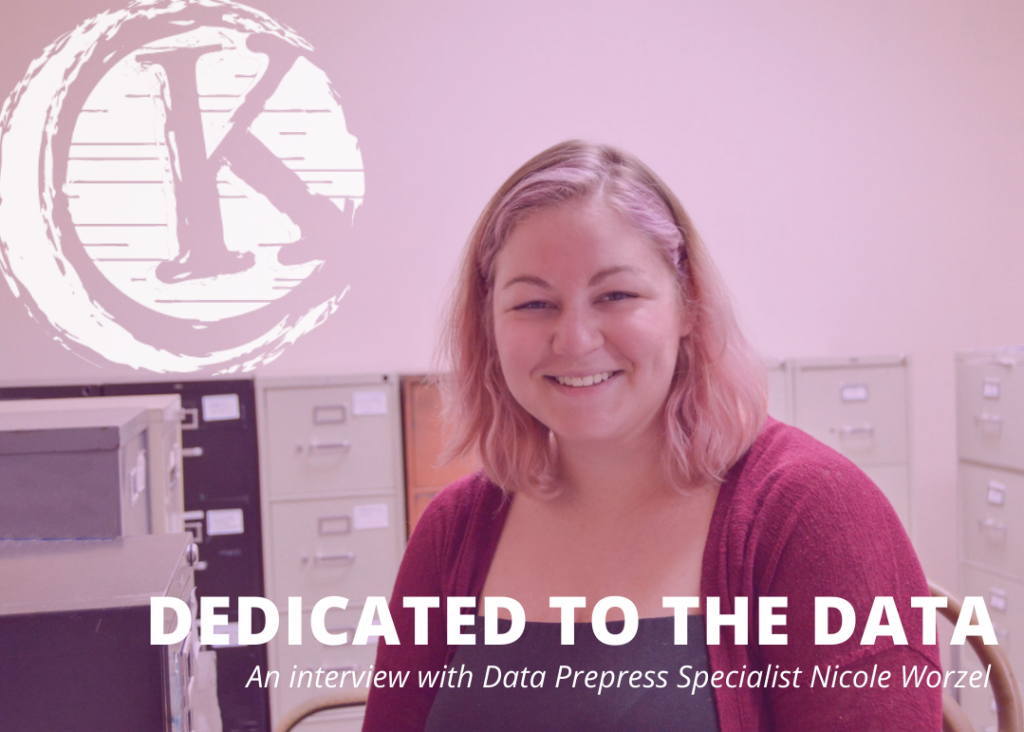 Dedicated to the Data: An Interview
Today's world is data driven. It is very difficult if not impossible to make meaningful decisions and enjoy quality results if data containing various precarious details about daily operations isn't managed properly. Direct mail requires tedious data sorting and tracking to ensure a finished products arrives on time, to the right person, and at a quality level that exceeds expectations. This is where our Data Prepress Specialist comes in!
Meet Nicole Worzel, she graduated from the University of North Florida in 2016 with a degree in graphic design and first joined Kessler Creative in May of 2019! She started as a Production Coordinator before moving into her current position as a Data Prepress Specialist. Nicole's passion for ciphering data is one of the reasons why Kessler Creative is so accurate with our mailing lists and delivering high quality products!
KC: Tell us about your role here at KC.
NW: I'm currently working as a Data Prepress Specialist which, at a very basic level, means I process mailing lists and then merge that data with the provided artwork. Whether we're receiving a list or ordering a new one, we scrub the data through our software to ensure any undeliverable records or move updates are flagged before processing. We then prepare and process the list per USPS guidelines and fill out the appropriate paperwork for job acceptance at the post office. Once the list has been completed, I switch roles and put my prepress hat on. I'll preflight the artwork first to ensure the specs match the work order as well as to look for any typos or missing information. Then I pull the artwork and data into our data merge software and create individual fields for each variable section, also adding information that helps production to mail match on the back end. Once any requested edits are made and the proofs are approved, I then prepare the art files for printing.
Among other things, I must know which piece is printing on which machine, how many up we can get, and what finishing steps need to happen for the job to be completed. I compose the files, send them to the appropriate printers, and create a live sample of the job for the Account Manager to confirm accuracy and sign off on the job.
KC: What do you enjoy most about working at KC?
NW: I love that there is never a dull moment! We are constantly being challenged and learn something new almost every day. Each shift is different, and you can't always be too sure what to expect when you walk in the door. For me, that type of fast-paced environment keeps me on my toes and makes the workday more interesting.
KC: What does a normal day at KC look like for you?
NW: It almost always starts with a cup of coffee. The rest of my day tends to vary, but I spend most of my time communicating with other departments, preparing, and processing lists, completing data merge and prepress, and scheduling new jobs.
KC: What are things you enjoy doing outside of work?
NW: I spend most of my free time at home with my cat or with my close friends. We like to drink wine and play board games or spend the day in St. Augustine and are known to enjoy a good charcuterie board. During the summer I love to be on the water whether it be on a boat, jet ski, or kayak. I also recently started making polymer clay earrings to sell which has been a great creative outlet!