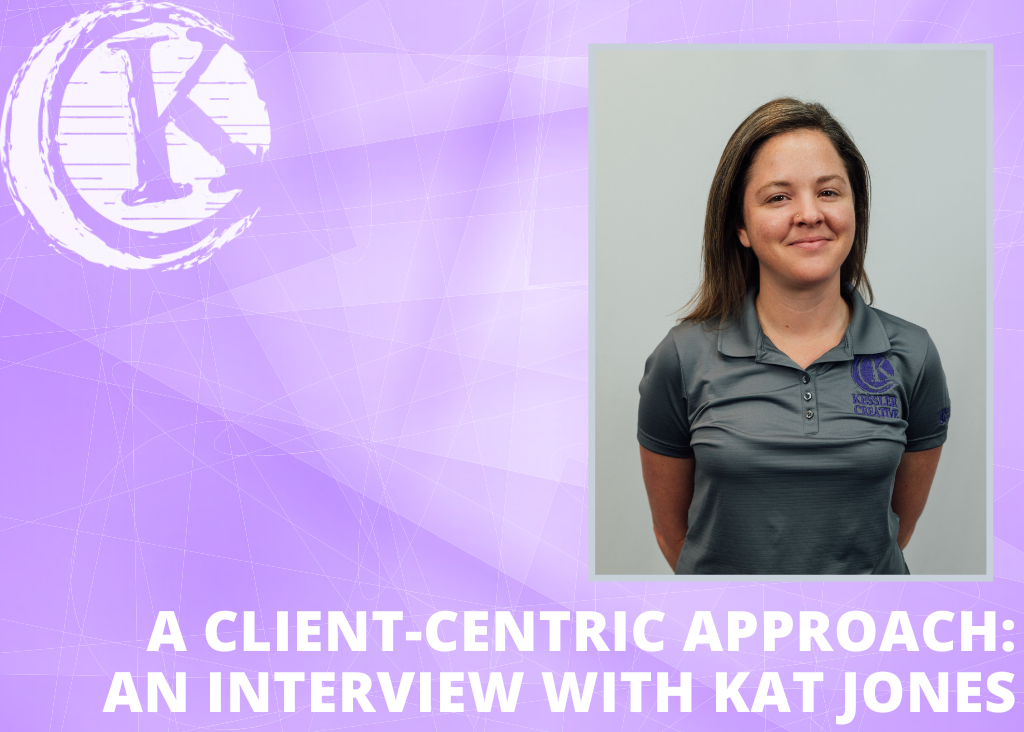 A Client-Centric Approach: An Interview with Kat Jones
Kat Jones Interview
Capturing clients' long-term interest in your brand is a challenge in our ultra-competitive world, where brand loyalty is hard to come by. Building the steady, trustworthy relationships with clients necessary for business growth goes beyond selling the initial experience of a product or service. This is where account management comes into the fold, and those long-term relationships are strengthened, maintained, and nourished. From providing top-notch customer service, to assisting in strategy development, and monitoring jobs to ensure clients' needs are met, account managers play one of the most crucial roles within a company.
Meet Kat Jones, our Senior Account Manager at Kessler Creative. Kat manages some of our largest accounts here at Kessler Creative, including the Jacksonville Jaguars, and has received nothing but rave reviews from her clients. Kat is accountable, committed, and diligent in her work each day she steps into the office. She continues to aim above client expectations, which has led to her exceptional track record at the company over the last six years.
KC: Tell us about your background.
"I worked in the service industry for 10 years, tending bars and waiting tables. I met Keith and Dina when I worked at the Tree Steakhouse where they were regulars. One day, Keith offered for me to come in for an interview, and I was hired as a sales assistant."
KC: What do you enjoy most about working at KC?
"My favorite thing is probably my clients. I have the best clients and I enjoy helping them with their projects. We have done some very cool projects and I am always excited when the client is excited about the final product."
KC: What does a normal day at KC look like for you?
"My day consists of getting my clients' orders in and through the system here, as well as following up on anything outstanding. I also check jobs before they leave our doors to ensure they are up to standard."
KC: In your experience, what have you learned to be some key elements of being in the Senior Account Manager role?
"Communication! This is the biggest one. You must communicate with your client, as well as with your team. We talk about the job with everyone involved to make sure that we are set up for success in every aspect of the job."
KC: What are things you enjoy doing outside of work?
"I enjoy hanging out by the pool, playing board games with my family, and my favorite, watching football. Go Jags!"