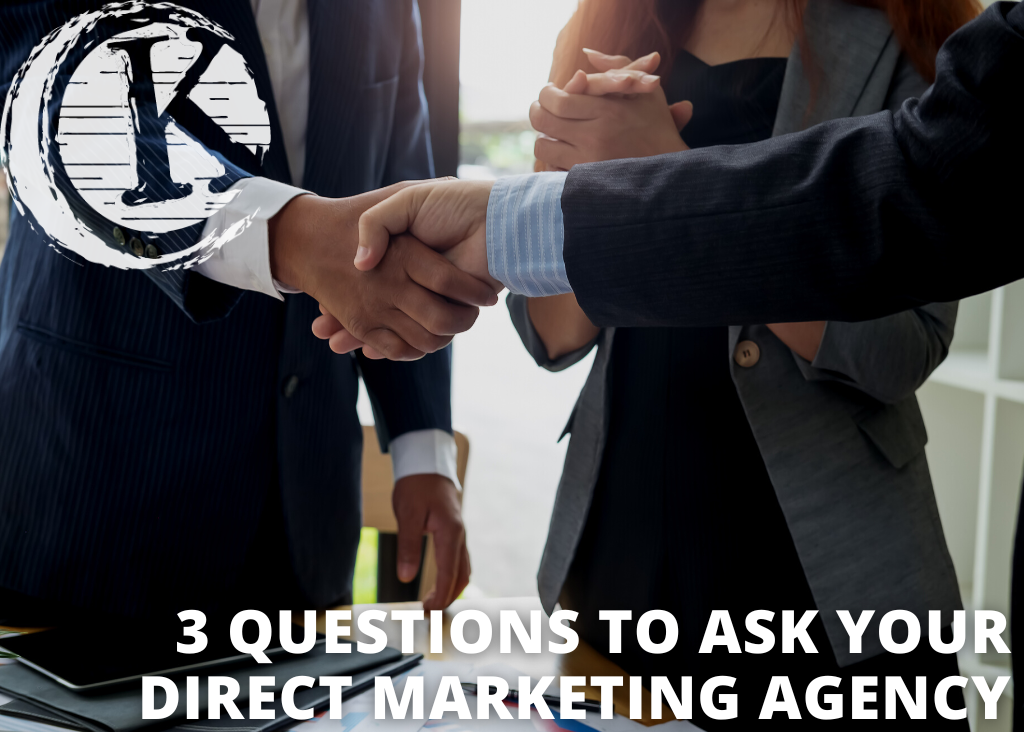 3 Questions to Ask Your Direct Mail Agency
Direct mail, while widely considered old-fashioned in the world of marketing, can still be a powerful weapon in your arsenal – if it's done correctly and intelligently, of course. Direct mail offers several advantages, including personalization and targeted advertising. In contrast to digital advertising, print advertising is a great way to establish a more personal connection with your target audience. Direct mail can be one of the most effective tools in your marketing strategy, as it creates a tangible, physical connection with potential customers. With the right approach, it can help you reach a wider audience and achieve greater success with your marketing efforts. It is a big decision to partner with a direct mail agency; you are entrusting another company to handle your advertising. Here are a few questions you should ask when selecting a Direct Marketing Agency.
What services do you offer?
Not all mail agencies are set up the same, they offer a variety of different services. Some agencies are limited to postcards and do not have a lot of wide-format options that are set up in-house. When browsing for a business that suits your needs, here's a few things to look for:
Data
Data targeting can be an effective way to optimize your customer list and get the most out of your marketing efforts. By narrowing down the target audience to certain traits, you can tailor your mailing list to a specific demographic and save money in the long run. For example, if you are operating a pet store, your primary target group is people with animals. When you are sending out mailers, you should concentrate on households with animals instead of all households. This approach allows you to target the customers most likely to be interested in your products or services and ensure maximum return on investment.
Design
Most mail agencies showcase their digital design work on their social media platforms and websites. Consider their style in relation to your industry. Do they executive the designs in a professional manner?
Marketing
Not all mail companies offer marketing campaigns, some focus primarily on printing or direct mail services. It's important to look through their website to determine the level of personalization they provide. If they simply offer a "plug-and-play" approach, you won't get the best results. To ensure you get the highest level of service, it's worth taking the time to investigate what the company can offer.
What kind of mailers are you setup for?
Direct mail formats can vary widely, depending on the target audience and type of mail. Some companies may have limited printing capabilities, while others with more experience in the field can offer a broader selection. Long-established mail companies are usually better equipped to cater to a wider range of printing needs, as they have access to a greater variety of materials. Find a company that has multiple printing styles for all your business needs.
Check their all-inclusive cost and see what kind of personalization is offered. They may have an on-site USPS verification to ensure that mail fulfillment will run smoothly.
How do you measure response rates?
Knowing how to measure your response rates can make a huge impact. With that being said, as part of the marketing process, it's important to include a call-to-action. This could be a link to your social media pages, or a sign-up form for notifications about upcoming events. Giving customers a clear way to act will make a difference in your success.
Kessler Creative is your go-to resource for all things related to printing, mail, and more. We offer a full range of direct marketing services that can help you reach your business goals. Reach out to us today and let us help you with all your direct mail marketing needs: https://www.kesslercreative.com/contact-us/