Award-Winning Direct Marketing Agency
Serving Clients Nationwide
REQUEST A FREE QUOTE
Fill out our below web-form and one of our marketing specialists will be in contact with you shortly to further discuss your project in more detail, and provide you with a free estimate.
Direct Marketing & Print Services
As a premier provider of direct marketing and printing services, Kessler Creative performs a wide variety of services to help you reach new clients. We provide direct marketing solutions to clients nationwide, including mail, postcards, signs, and digital marketing solutions like; design, graphics, or internet-based marketing services.
In recent years, we have developed an omnichannel platform that has allowed us to continue breaking new ground in the marketing industry. Using this platform and our proven marketing strategies, Kessler Creative provides our clients with results-driven direct marketing solutions. We specialize in high-capacity mailer and print material production for large retail chains, entertainment and sporting organizations, professional services, and other large corporations targeting a vast audience. Kessler Creative can provide you with a complete solution from design concept through to production and fulfillment.
If you need a marketing partner with proven results, you won't find a better choice than Kessler Creative!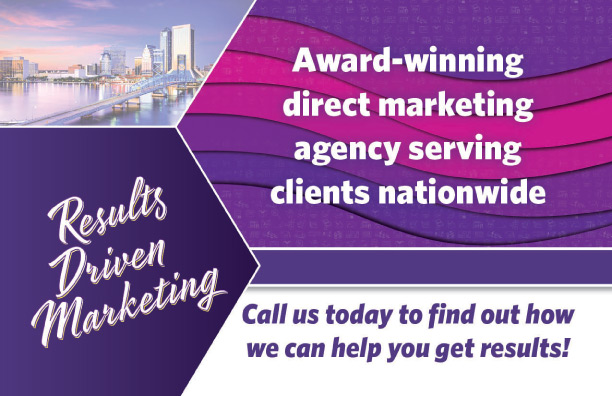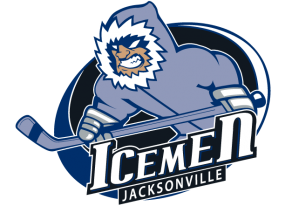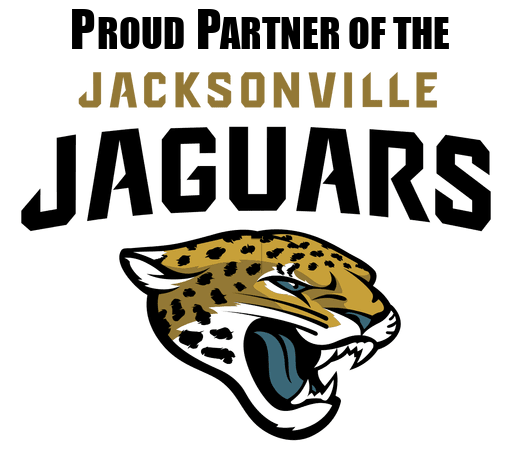 See Why Our Clients Love Our Direct Marketing Services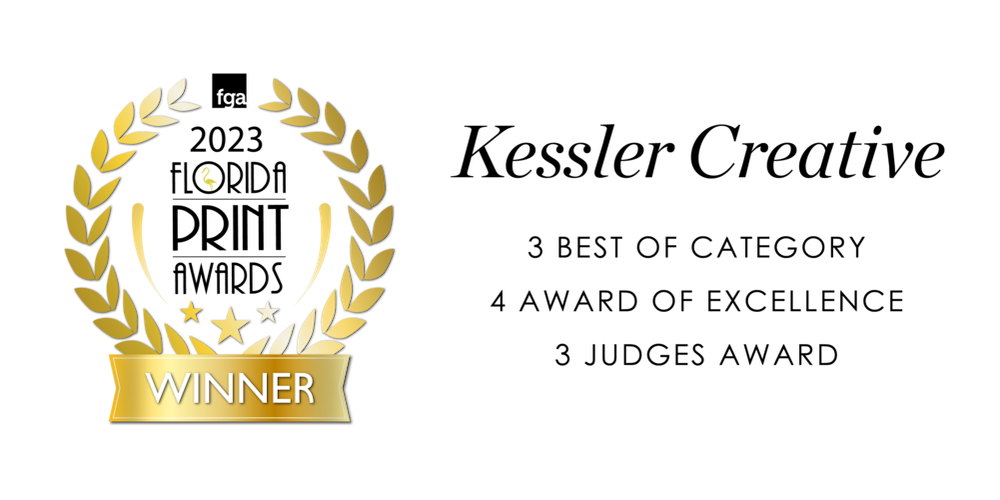 Omnichannel Direct Marketing
With the largest printing facility in the Southeast, Kessler Creative has been providing exceptional printing and mailing services to organizations nationwide since 2007. In addition to print and direct mail services, we also provide large-format printing, strategic planning, data, consumer list generation, design, and digital marketing.
An example of our exceptional services is when you sign up for our postcard print services. If you choose this service, we will handle all of the following: Design your cards, address cards to your target audience, print your order, mail the postcards in-house, and perform client follow-up.
Our full-service approach allows us to provide our clients with unbeatable pricing and unparalleled levels of customer service. Don't settle for less; partner with one of the nation's premier direct marketing agencies.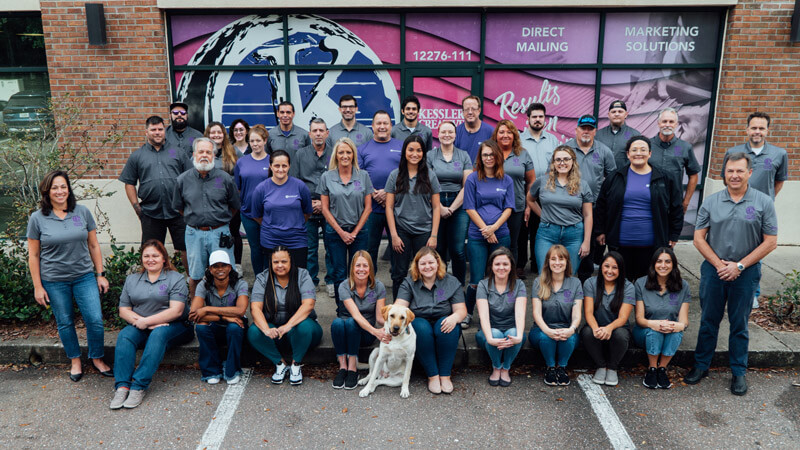 REQUEST A FREE QUOTE
Fill out our below web-form and one of our marketing specialists will be in contact with you shortly to further discuss your project in more detail, and provide you with a free estimate.
Kessler Creative Facility Tour
Results Driven Marketing
Kessler Creative is a team of industry experts based out of Jacksonville, Florida that consistently innovate new ways to help you grow your business. We have over 15 years of experience in creating highly successful direct marketing campaigns for large and small businesses all across the United States.
One of the many ways Kessler Creative has innovated in the marketing community is through our comprehensive omnichannel marketing platform, Response Boost+. This revolutionary tool allows us to customize and build upon every aspect of your marketing campaign from beginning to end!
We also provide our clients with expert consulting services for mailing lists and professional design. In addition, Kessler Creative will ensure that you have access to our commercial printing and postal expertise. If you need a one-stop-shop for all of your direct marketing needs, look no further than Kessler Creative.
Direct Mail
Are you looking for a proven way to reach potential clients in your service area? Would you like to engage with customers while also getting the word out about your company? If so, then you should consider direct marketing strategies.
For decades, direct marketing has been used to forge new client relationships and boost revenue. Even in our largely digital world, direct mail still has its place -- as long as you have the right design team, that is.
Kessler Creative can help you to improve sales and expand your customer base by sending out customized mailers to your service area. Our state-of-the-art machines allow us to print a wide assortment of direct mail in-house. This saves you time and money because we are not subcontracting your job to other printing services.
We will provide you with unique pieces that will really set you apart from your competitors.
Omnichannel Marketing
We recently launched an omnichannel marketing platform that is revolutionizing the marketing industry today. This platform incorporates an innovative software that we call Response Boost+. These systems allow us to attach digital marketing content to our direct mail pieces.
We can now connect a custom-built landing page, phone number, email, social media link, and even SMS contact info to a direct mail piece. The end goal of this strategy? To give potential clients multiple ways of connecting with your business.
Remember, not all customers like to communicate with businesses in the same way. With omnichannel marketing, you can appeal to customers with different preferences and from various generations. It truly creates a seamless marketing experience for customers across multiple platforms.
The cornerstone of our omnichannel marketing service is data. Every client that uses our platform gains customer data from each channel that they interact with. You can access this information from a convenient, user-friendly dashboard. It also allows you to review how well your mail marketing is performing with potential clients.
Our omnichannel platform is flexible. This means that you can use whichever channels you want and can even customize your own marketing plan. With that being said, we have found that it generates the best results when used in conjunction with direct marketing.
Custom Print Media
Choosing a direct marketing agency can be challenging because there is a huge amount of variability in the marketing space. This is especially true when it comes to the design team that you partner with. While any legitimate marketing agency will have a design team, not all of them are created equally.
Fortunately, Kessler Creative has an award-winning design team in-house. Our professionals can help to guide you toward the right designs for your brand and sales goals. If you can dream it, our design team can bring your idea to life.
Once your design has been finalized, we will implement it on custom print media. This design is not limited to standard direct marketing pieces like postcards, either. In fact, Kessler Creative can produce a wide variety of materials, such as:
Book Printing
Custom Boxes
Floor wraps
Building wraps
Window wraps
If you are looking to build your brand or get the word out about your company, our custom printing services are exactly what your business needs.
Our design team can help to create imagery that is as unique as your business. In our ultra-competitive marketplace, you cannot afford to simply blend in with your competition. With the help of our custom print media, you can ensure that your business stands out in even the toughest markets.
Direct marketing services can be defined as resources that are used to communicate directly with consumers. Some of several direct marketing services include:
Direct marketing is effective for all types of businesses, but it especially benefits local businesses with brick-and-mortar locations.
At Kessler Creative, we can assist you with your direct marketing strategies, allowing you to reach your target audience based on key demographics such as location, age, marital status, household income, and more.
While digital marketing is claiming much attention, the days of direct marketing companies are far from gone. Direct marketing remains an important strategy in an advertiser's toolbox, especially for companies with a local storefront.
Direct marketing is effective because it provides a targeted approach to consumers who meet certain criteria. You can identify the customers you want to reach based on their demographics or previous interactions with your store.
Unlike email or SMS marketing, you don't need to obtain customer consent before sending an unsolicited ad through the mail. However, you must ensure the consumer isn't registered for the National Do Not Mail list.
Direct marketing is an easy alternative to introduce your services or products to those most likely to need them.
Direct marketing has countless advantages.
First of all, direct marketing services allow you to connect directly with customers who are most likely to need your products or services.
Similar to online advertising, you can create customer personas that identify your target customers' demographic characteristics or behaviors. You can send direct marketing messages to your target audience with the appropriate parameters.
With direct marketing services, you can reach as many customers as you want. You can send a mass campaign to people in a specific zip code or city or send your messages to a cultivated list of customers.
Direct marketing is more affordable than traditional marketing methods, such as TV commercials or billboards. You'll usually achieve a higher return on investment (ROI) with a direct marketing campaign than with other marketing strategies.
Several factors may contribute to your success level and overall experience with using direct marketing services. However, it all starts with your business, your needs, and your dedication to researching what's available on the market. Getting the best direct marketing services relies on your ability to find the best direct marketing agency to match your company's most unique needs.
While some digital marketing services have specialties, others may offer a variety of services you need all in one place. Whether expertise or variety is a major determining factor for your business, there is something out there for everyone.
Direct marketing can be beneficial for almost every business across industries. However, the company types below generally thrive using direct marketing for their own specific purposes. 
Data-driven companies: Data-driven, or results-driven businesses rely on metrics to optimize their marketing strategies and make essential decisions for the company.
Companies with a lead-generation program: Direct marketing can effectively target a defined audience and nurture them throughout their buyer's journey, which can result in more quality conversions.
B2B companies: Direct mail is one of the most effective strategies for business-to-business (B2B) companies and their bottom line. 
Companies that want to reach a local audience: Direct marketing enables businesses in the community to market to individuals nearby, so their business is top of mind once a prospect is ready to do business.
When searching for a direct marketing agency, your needs are just as important as its capabilities. What separates the best agency from its competitors is how flexible it can be and how well it can handle your marketing needs. This is one of several reasons why many businesses prefer agencies that take a more personalized approach.
Finding the right agency can be challenging at first. Below are a few characteristics you can look for to help identify the perfect match:
Audience size: If you have a large audience, you'll want to hire a direct marketing company that specializes in high-capacity mailer and print material production for large retail chains, like Kessler Creative.
Online presence: A direct marketing company with a Google My Business Profile and other online business listings values its online presence, and will also value yours. Also, be sure to look at their reviews and see what others have to say about what doing business with them is like.
Reputation: When in doubt, you can always trust the best in the area. Ranked as the top printing agency in Florida, Kessler Creative is an award-winning direct marketing agency whose services are available in Florida and nationwide.
Our most popular direct marketing services include direct mail and large-format printed materials, such as branding using yard signs, large banners, and more. Also, customers often turn to us for help with direct mail advertisements, such as pamphlets, catalogs, flyers, brochures, and more.
Several companies rely on our design services and our print services to boost awareness and bring their brand to life. That's why we've dedicated over 25,000 square feet of our headquarters to satisfy your most unique printing needs.
At Kessler Creative, we onboard each client with a thorough consultation.
During the conversation, we discuss your business, customers, and marketing goals. Once we understand your goals, we recommend an appropriate direct marketing strategy that will be most effective for you.
Based on the message you want to convey to your customers, we'll help you design an eye-catching advertisement that your customers will read. We'll also help you target your audience to ensure you reach the people most likely to need your products or services.
At Kessler Creative, we believe in genuine and productive relationships. Our clients stay with us for the long haul because we deliver consistent results time and time again.